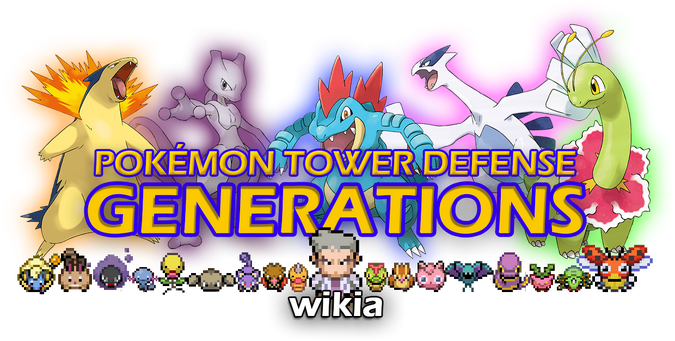 Wiki News

Pokemon Tower Defense: Generations (PTD2) is a RPG game by Sam Otero. Different versions of pokemons appear in the adventure.

Thanks to every edit. Your contributions are important to this wiki.

We are actively expanding our contents to every corner of PTD2.
If you see something inaccurate / missing, please feel free to change it.

Please report bugs to the community and it'll get tweaked at once!
Game Updates
v 1.86 has been released!

Wish list
Please login or Register to use the Editor.
Add TM list for each pokemon
Add details, pokemons:
For details, Check out this summary!