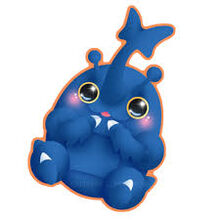 Description
Heracross has sharp claws on its feet. These are planted firmly into the ground or the bark of a tree, giving the Pokémon a secure and solid footing to forcefully fling away foes with its proud horn. They gather in forests seeking the sweet sap of trees. It is completely clad in a steel-hard shell.
Heracross charges in a straight line at its foe, slips beneath the foe's grasp, and then scoops up and hurls the opponent with its mighty horn. This Pokémon even has enough power to topple a massive tree.
Location
Route 34
Use Headbutt on trees
National Park (Unova Invasion)
Evolution
Heracross is not evolved, and will not evolve.
Ability
Swarm: Powers up Bug-type moves under 1/3 of maximum HP.
Guts: Boosts Attack if Pokemon is in status problems.
Moxie: Raises Attack after knocking out a Pokemon.
Move Set
Level up (edit)
Lv
Move Name
Type
Category
Pwr.
Cldwn.
Dur.
Acc.
Effect %
Target
0
Night Slash
70
1.2
100%
Single
Critical hit chance * 2.
0
Tackle
50
1.2
100%
Single
0
Leer
-
2.4
100%
100%
Single
Lowers target's Defence by 1.
0
Horn Attack
65
1.2
100%
Single
(No additional effects.)
0
Endure
-
60
Can't Miss
Self
Endures all attack with at least 1 HP.
Works for 3 attacks.
Cannot use if user has 1 HP already.
7
Fury Attack
15
1.2
85%
Single
2-5 attacks in a row
13
Aerial Ace
60
1.2
Always
Single
Always hit target (except protected)
19
Brick Break
75
1.2
1
Single
Breaks Light Screens or Reflects on enemy.
25
Counter
N/A
100%
3
100%
Single
Returns double the damage withstood to target.
31
Take Down
90
1.2
85%
25%
Single
It also damages the user a little.
37
Close Combat
120
1.2
100%
100%
Single
Lower user's Defense and Sp. Defense by 1.
43
Reversal
N/A
1.2
100%
Single
Power increases (20-200) with fewer user's remaining HP.
49
Feint
30
0.9
100%
Single
Could hit targets under Protect and Detect and cancel their effect.
55
Megahorn
120
1.2
-
85%
-
Single
(No additional effects.)
Damage Taken
Main article: List of Pokemon Weaknesses
Ad blocker interference detected!
Wikia is a free-to-use site that makes money from advertising. We have a modified experience for viewers using ad blockers

Wikia is not accessible if you've made further modifications. Remove the custom ad blocker rule(s) and the page will load as expected.